Double Chocolate Blackberry Muffins are rich, decadent, and bursting with berry goodness. Use dark cocoa powder and dark chocolate for an extra deep chocolate flavor.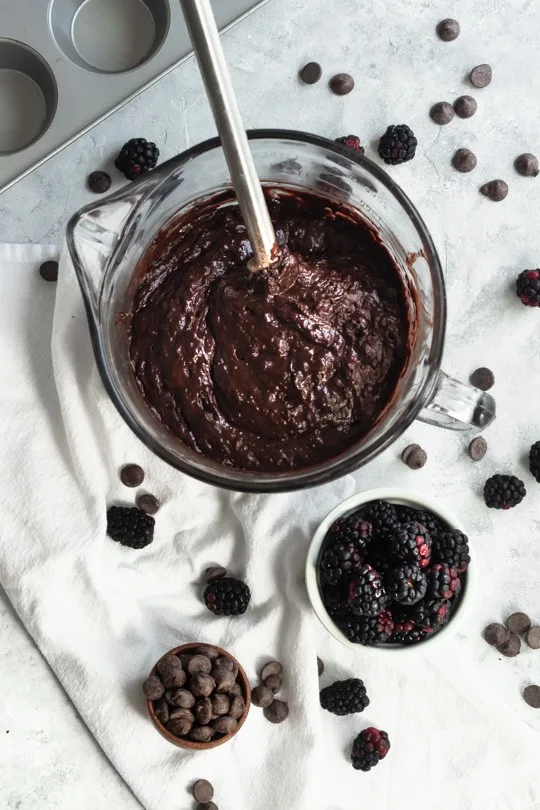 I feel like blackberries are the last bit of summer to go. And while I'm not too fond of eating them by the handful, I absolutely love the flavor, especially when they're paired with chocolate. Make it dark chocolate, and I'm sold.
Who doesn't love eating what's basically a chocolate cupcake for breakfast? While most muffins are generally too cake-like for me to start the day off, the bittersweet chocolate helps offset the sweetness. The double chocolate muffin recipe is based on this one from Pretty. Simple. Sweet. with a few tweaks (I'll see you a 1/4 cup oil, and I'll raise you another 1/4 cup butter). They're decadent and fudgy, and studded with juicy berries and melty bits of chocolate.
And if blackberries aren't really your thing, you can absolutely swap in raspberries! I'm always down for the raspberry/chocolate combo too.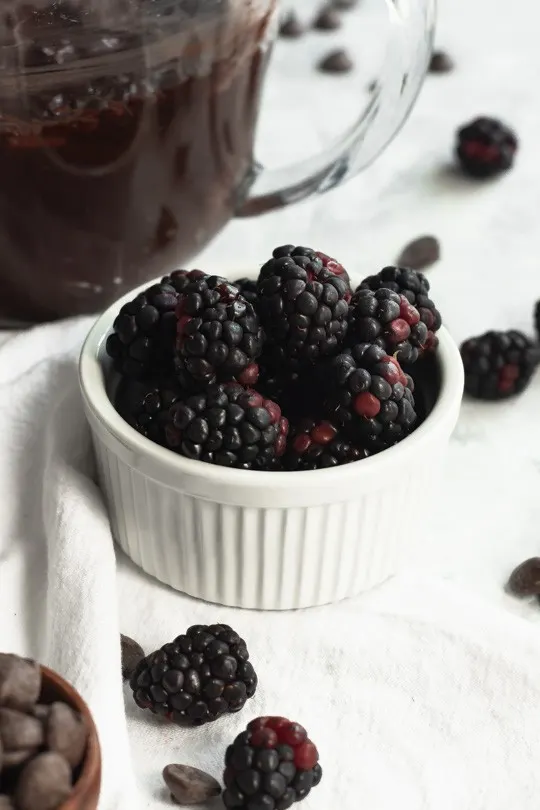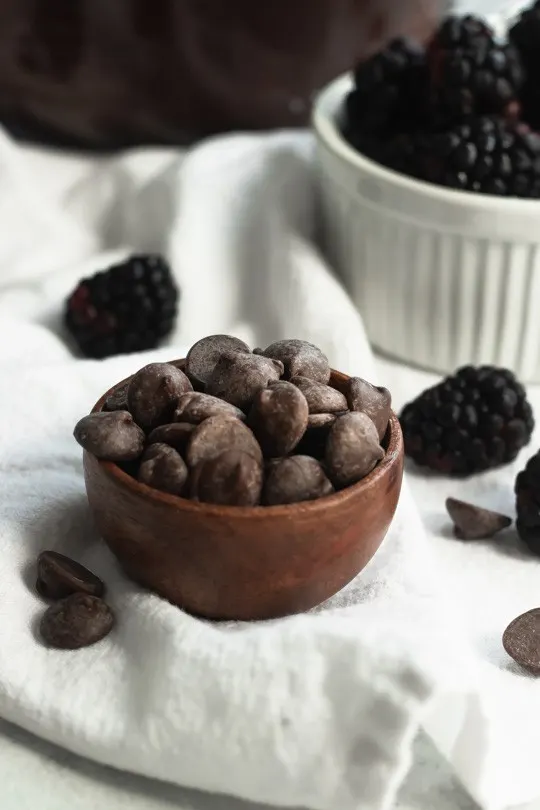 How to Make Double Chocolate Blackberry Muffins
Start by preheating the oven to 400F and preparing your muffin tin. Place an oven rack in the center of the oven, and either line the muffin pans with paper liners or grease them well.
Melt the butter. After it's melted, set it aside and allow it to cool but not harden. Set out the buttermilk and eggs out to come to room temperature–this will help them mix and combine with the other ingredients better.
Sift together the dry ingredients. This makes sure that your rising agents (the baking powder and soda) are thoroughly incorporated into the flour, as well as making sure there are no lumps of flour or cocoa. After you've finished sifting, create a well in the center with a spoon.
In a separate bowl, mix the wet ingredients. They should all be at room temperature and playing well together.
Pour the wet ingredients into the well. Use a spatula or wooden spoon to mix the wet ingredients in.
Stir in the chocolate chips and blackberries. If you wish, you can cut the blackberries in half before mixing them in. Give it all a few folds, then scoop the batter into the muffin cups. To get nice, even muffins I recommend using a portioning scoop–my favorite it this Oneida Ice Cream Scoop.
Bake for 18-20 minutes, or until a toothpick inserted in the center comes out clean or with just a few moist crumbs.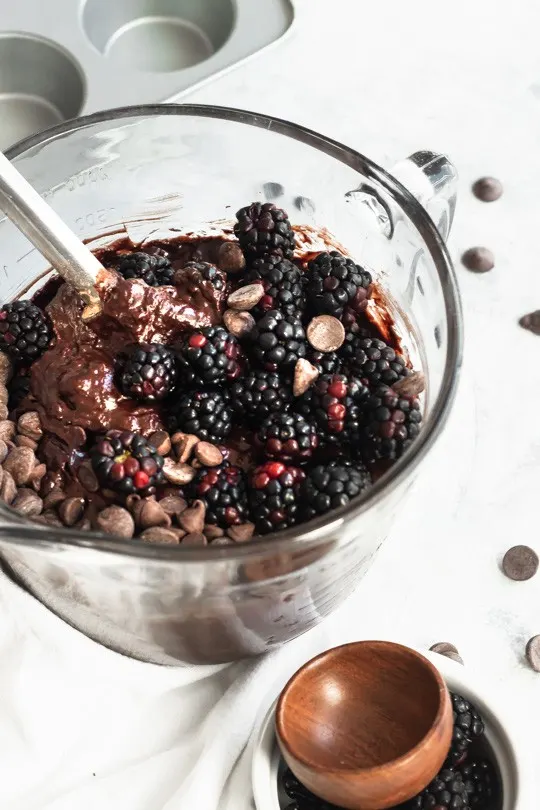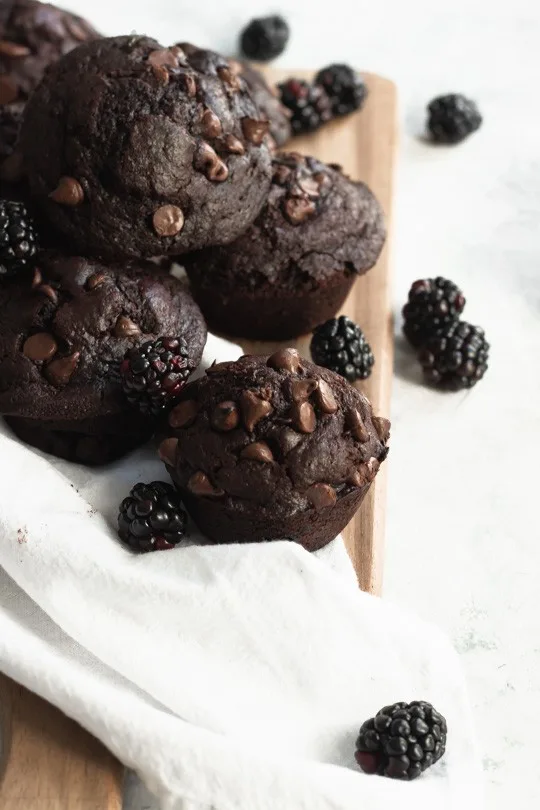 How to make Moist, Soft Muffins
Don't over mix after combining the dry and wet ingredients, or the gluten will begin to develop and the muffins may be tough or dry. You can stop mixing when everything is mostly combined but you still see a few streaks of flour. It will be thoroughly mixed once you've mixed in the berries and chocolate.
Can I use Dutch Process Cocoa instead of regular cocoa? Well, technically yes. However, the acidity level in Dutch process cocoa is different than it is in regular cocoa powder, so it will interact differently with the baking powder and baking soda. So you'll get a slightly different rise and texture.
But! I do recommend using dark cocoa powder rather than regular. It gives a much deeper, darker chocolate flavor. You should be able to find it in the baking aisle–I buy the Hershey's brand, with a red ribbon on the label.
The buttermilk in these muffins contributes to their soft texture. If you're short on buttermilk, you could do a half cup of plain greek yogurt and 3/4 cup whole milk instead.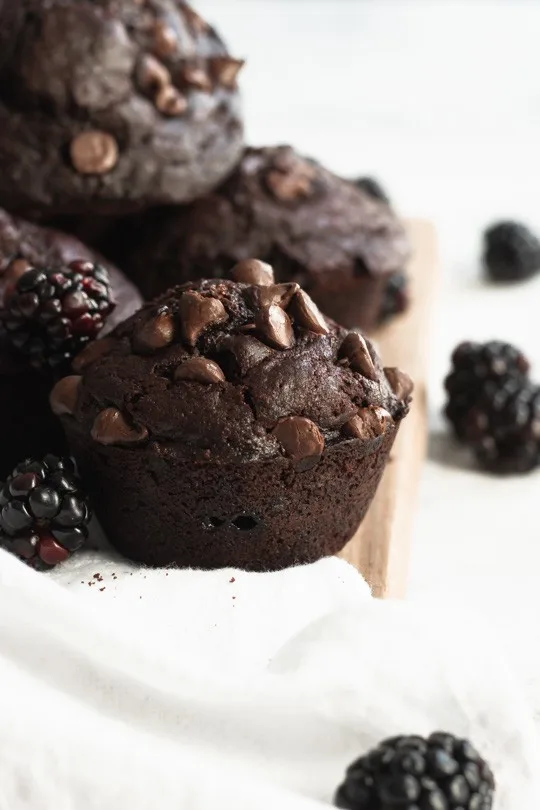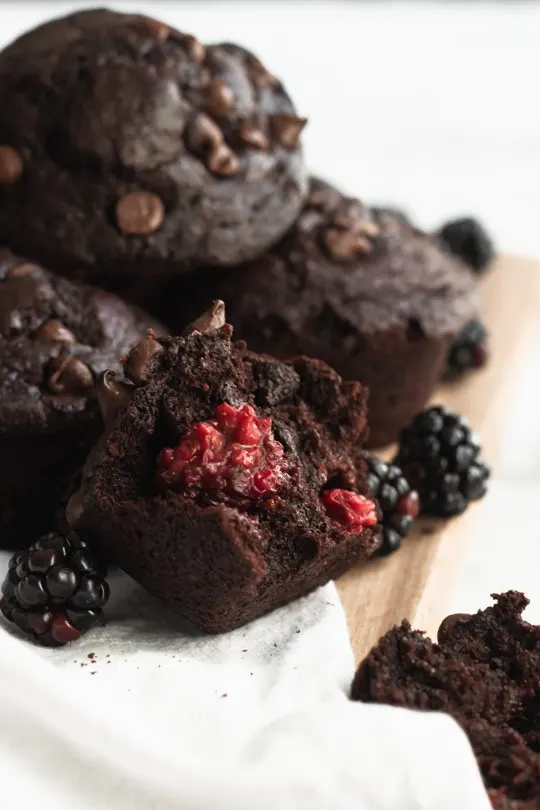 Other Recipes You May Enjoy: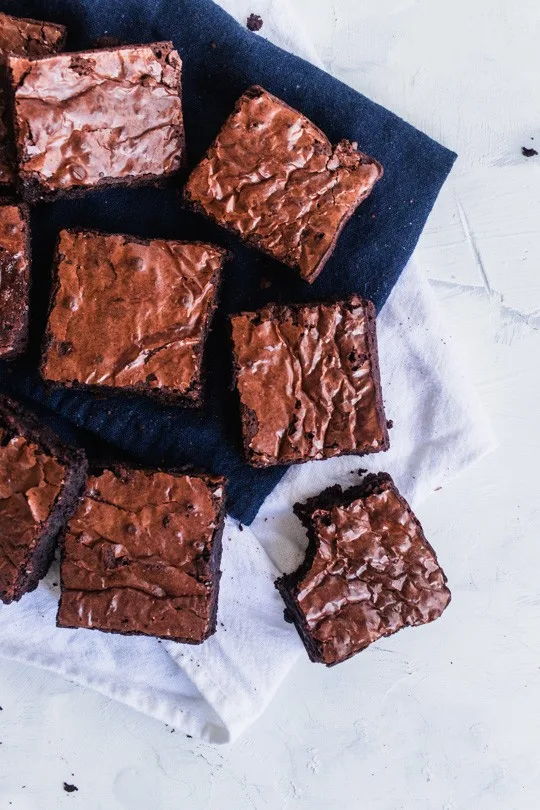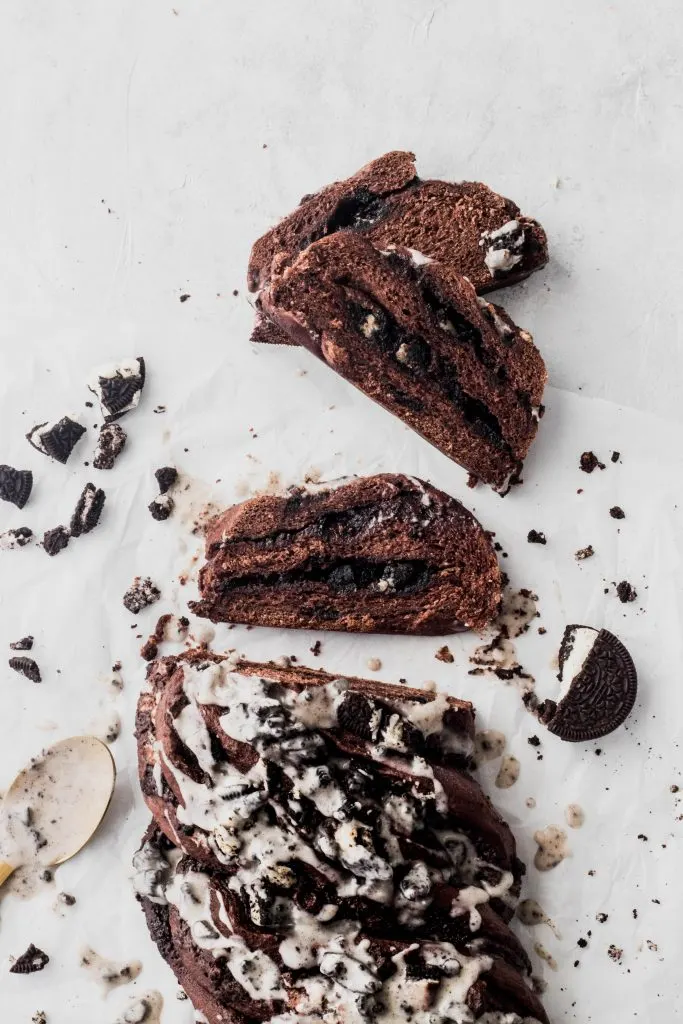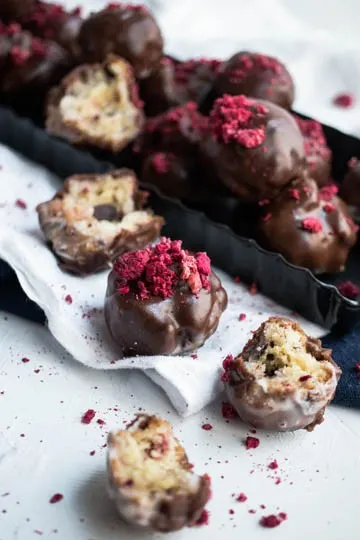 This post contains affiliate links, which means that if you purchase from any links in the post Good Things Baking Co. will receive a small commission at no added cost to you. Thank you for being here, and helping support good recipe to make and eat!
Print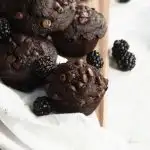 Double Chocolate Blackberry Muffins
---
2

cups

(240g) all-purpose flour

3/4

cup

(75g) unsweetened cocoa powder

2 1/2

teaspoons

baking powder

1/2

teaspoon

baking soda

1/2

teaspoon

salt

1 1/4

cups

(250g) granulated sugar

2

large eggs

1 1/4

cups

(300 ml) buttermilk

1/2

cup

(110g) unsalted butter

melted and cooled

1

teaspoon

vanilla extract

1 1/2 cups

fresh blackberries

1

cup

dark chocolate chips
---
Instructions
Preheat the oven to 400F and prepare the muffin tins by either lining 12-14 cups with paper liners or greasing them well.
Melt the butter in a microwave safe bowl, and set it aside to cool. Place the eggs and buttermilk out to slightly come to room temperature. You don't want them to sit out for long, just long enough to take the refrigerator chill off.
Sift the glour, cocoa powder, baking powder and soda, and salt together. Stir in the sugar, then create a well in the center of the dry ingredients.
Stir together the melted butter, eggs, buttermilk, and vanilla extract until they are well mixed. Pour the wet ingredients into the well in the dry, and fold them together until the ingredients are combined. Fold in the berries and chocolate chips, then scoop the batter into the prepared muffin tins.
Bake for 18-20 minutes, or until a toothpick inserted the center comes out clean or with just a few moist crumbs.