This list of easy things to bake are perfect for procrastibaking, comfort baking, or need to satisfy a craving fast. All of them come together quickly and use basic ingredients that you probably have on hand.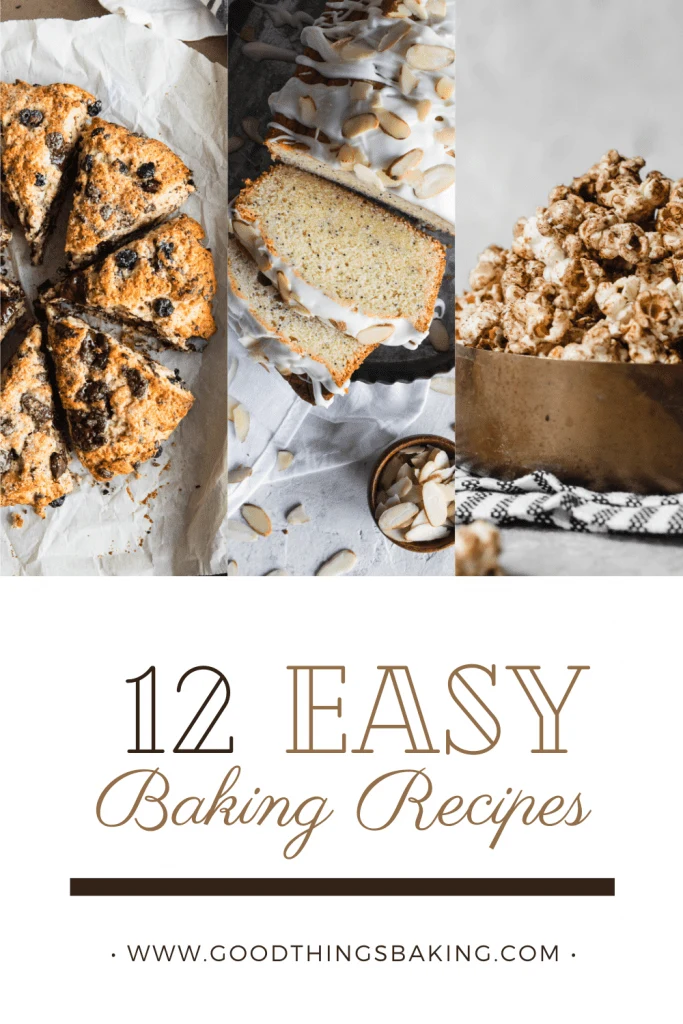 We've all tried procrastibaking. You know, when you should be doing something else, but the cookie recipe is calling? There's also distraction baking, to help take your mind off of something. Or maybe, you need something to bake when you're bored. But in the past couple of weeks, we've combined them all into one. I give you…
Quarantine baking. Catchy, right?
I mean, let's face it. We're going to be home for the foreseeable future. And while I shared some ideas on Instagram last week for impressive, amazing things to check off of your baking bucket list, you may prefer something a little bit simpler. Something that doesn't require a whole precious pound of butter from your refrigerator stash (looking at you, croissants). A cookie for the craving that hit right now but somehow needs to be satisfied ten minutes ago. Comfort baking that won't interfere too much with your Netflix marathon(s)(nobody's judging).
So without further ado, here's a list of twelve easy things to bake. They're simple, yet satisfying and you should (hopefully) have all of the ingredients on hand for. If not, a little substituting here and there is always welcome. I've included recommendations for possible subs you may want or need to make to fit what you've got in your refrigerator.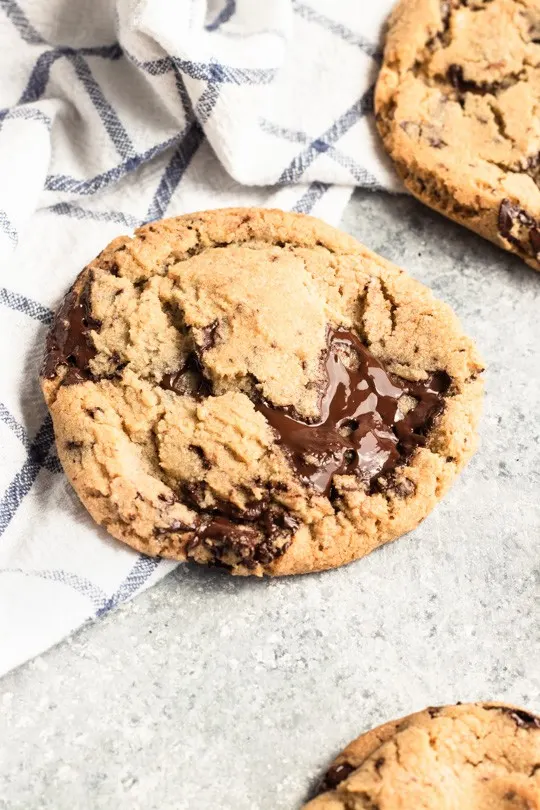 We're starting this list off with a classic favorite, and seriously. These cookies are SO GOOD. The perfect balance of bite and chewiness. Gooey puddles and layers of chocolate. If you're looking for a classic for your quarantine baking, look no further because these are pretty much perfection.
Garlic Parmesan No-Knead Bread
Don't let the yeast intimidate you! This easy, low maintenance loaf has amazing flavors and is one of my favorite recipes of all time. Bread is one of my favorite bakes, and the no-knead method makes the process easy and low-stress.
The whole cloves of garlic (it's good for your immune system!) roast into deliciously soft and flavorful little bites in the bread. If you don't have shredded parmesan in your fridge, it's ok. Swap it for some fresh or dried rosemary, or better yet add all three! A cast iron dutch oven is an optional baking pan that gives a crusty…crust.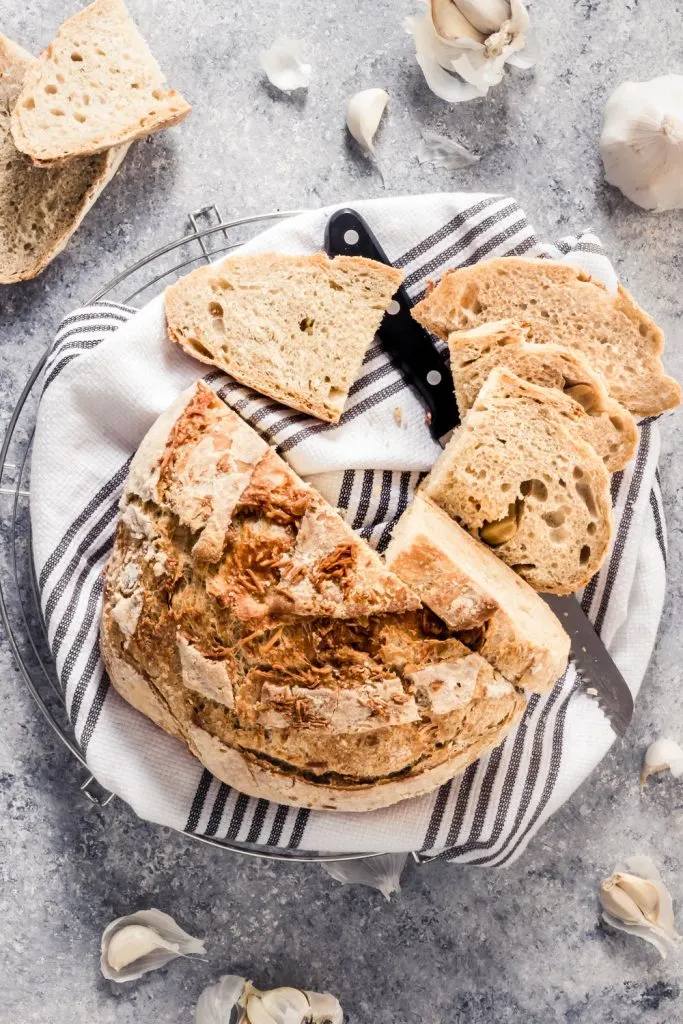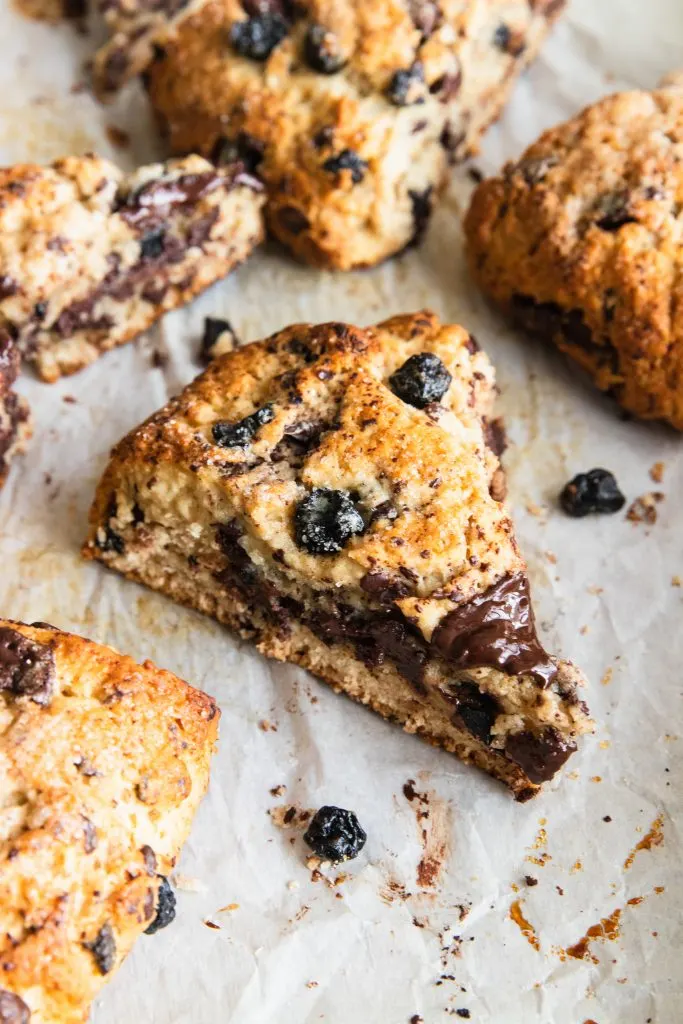 These scones are easy to bake because the recipe is a lot simpler than your average scones. No fussy rubbing or cutting butter into flour, wondering if the chunks are too big or too small. No rolling it out and making a mess of your counter. Just whisk together dry ingredients, stir in the wet ingredients, add your mixins, and voila! You have delicious, simple scones.
If you don't have dried blueberries on hand, a) I'm sorry and b) it's going to be ok. You can sub any small dried fruit (like raisins), or chop up larger dried fruit (like cherries). Or skip it all together! Ain't nothing wrong with a good chocolate chunk scone. You can also use chocolate chips if that's what you have on hand–I recommend at least semi-sweet or darker.
It's another bread! Told you I love making it. But this one is a flat bread. Fougasse is like the slightly snooty, definitely chic French cousin of focaccia. But don't let that design scare you off. Under it's fancy exterior like a tender crumb, with a delightful crusty edge all the way around.
Apparently I also have a thing for putting garlic in my bread–see the no-knead loaf above. Again, it's good for your immune system. That's my story, and I'm sticking with it.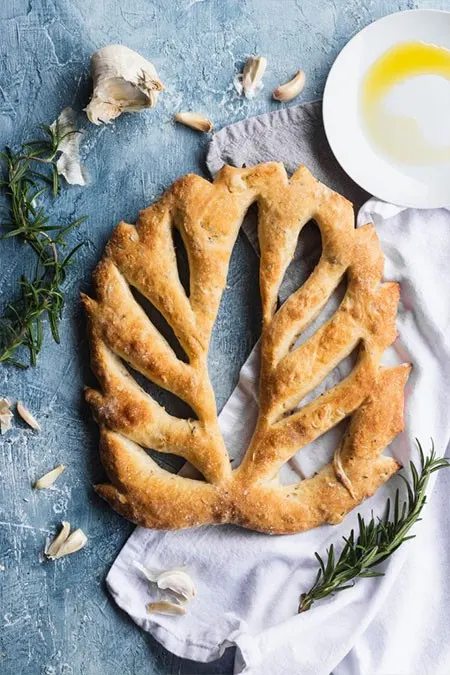 Personally, I think of muffins as the OG of meal prep. You make a dozen, and have breakfast for the week. If they last that long, of course.
If you're like me and don't keep a couple cups of blueberries in your refrigerator at all times, then you can absolutely use frozen ones. They may just streak your batter a bit with purple juice as they thaw and get mixed in. And don't forget the sprinkling of sugar to finish them off! It gives them the best muffin top crunch ever.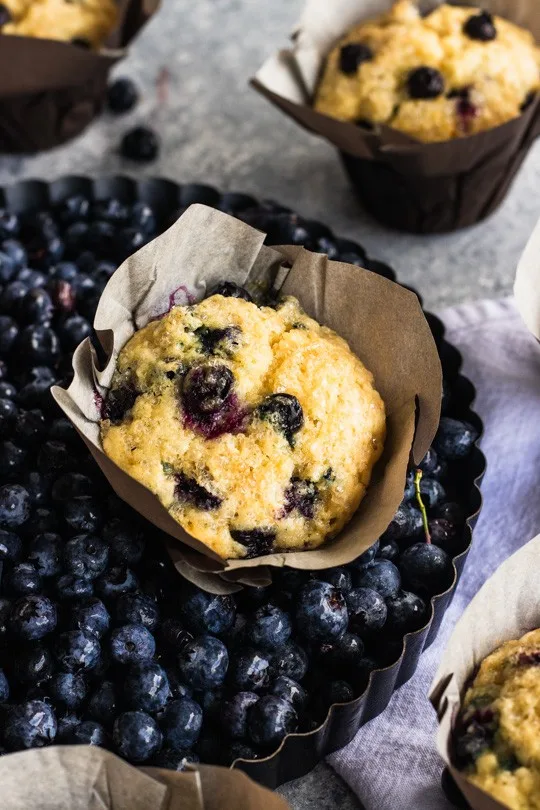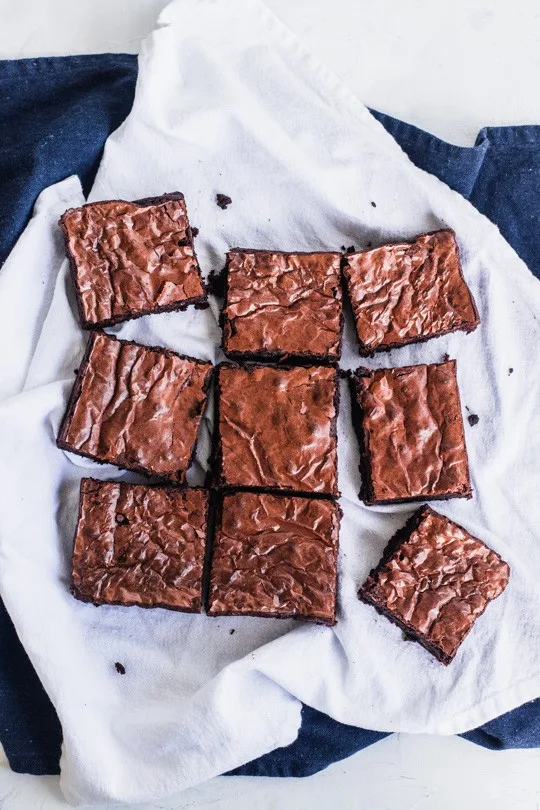 One of the best loved, comfort food crowd pleasers, brownies have inspired one of the most heated debates of all time–center or edge piece?
And whether you're right or like the middle brownie, this brownie recipe is definitely better than the box kind. It has both chocolate and cocoa powder and comes complete with a shiny, crackly top. In other words, the ideal brownie.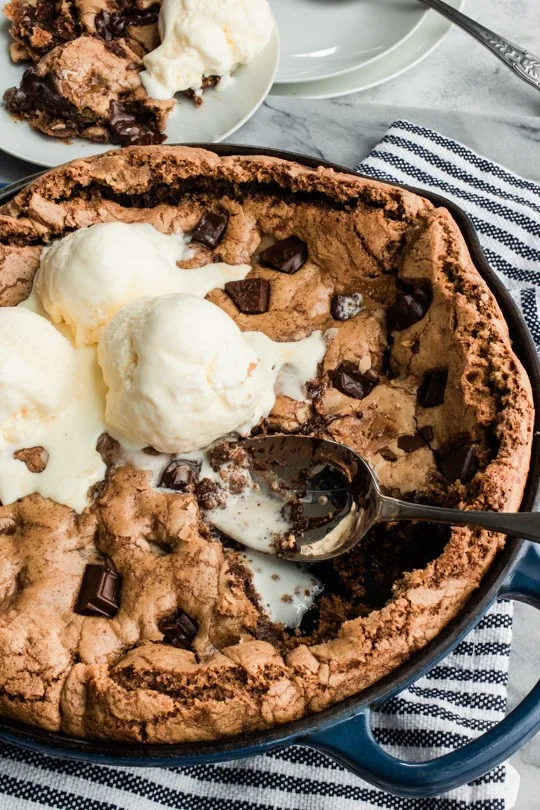 Before you even say it, let me interrupt (but not in a rude way). I know you don't have toffee on hand (if you do, can we be besties?). But…you can MAKE IT! Cue the jazz hands! And it's actually way easy and quick, and then you get to make this ooey, gooey, fabulousness. I mean, there's browned butter, toffee chunks, and melty chocolate in the equation. Why have you not already run to the kitchen to get baking?
This Almond Poppy Seed loaf is basically a cake that you can call a quick bread. And bread is acceptable for breakfast, lunch, and dinner.
If you have a nut allergy, the Lemon Loaf is a perfectly acceptable all meal alternative.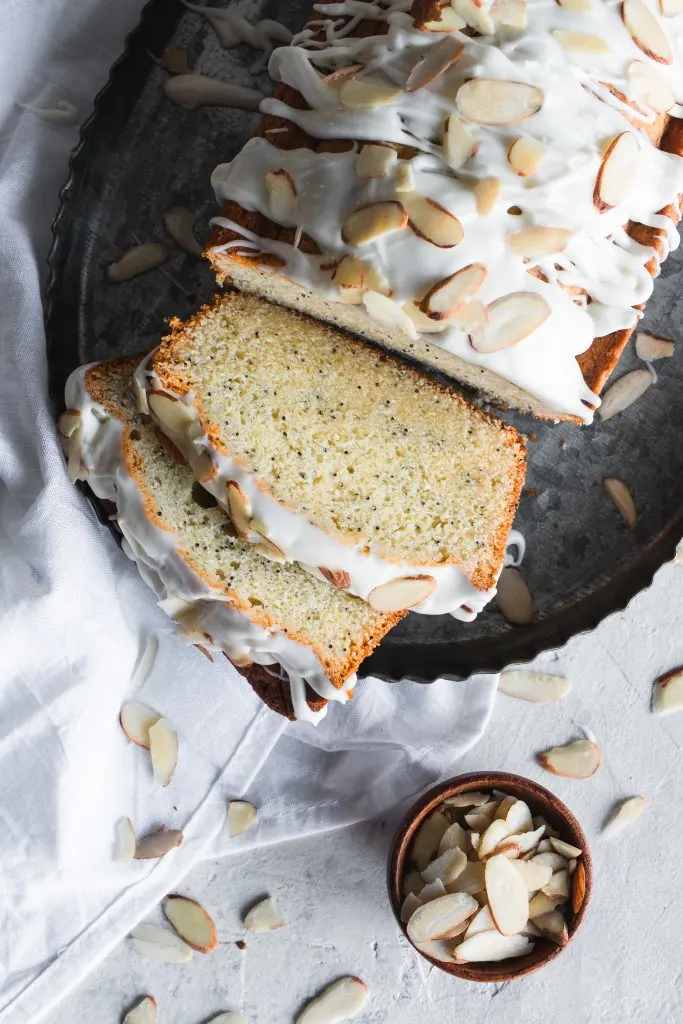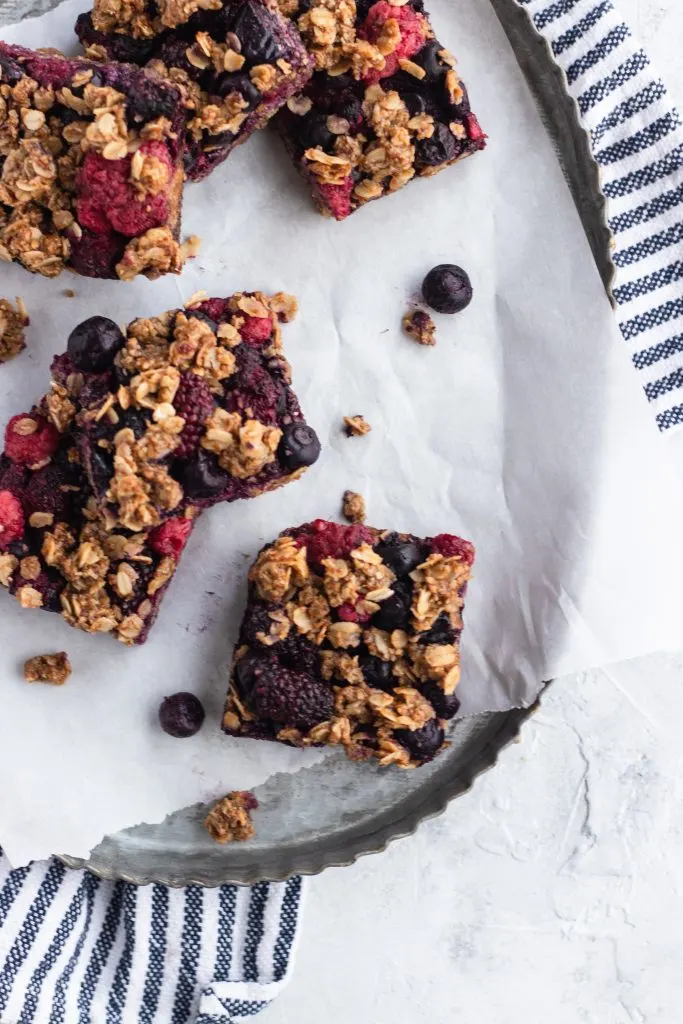 They boast whole grains, fruit, an egg, and "healthy" sugar. Oh, and they taste like eating dessert for breakfast. What's not to love about these healthy berry breakfast bars? Nothing, as evidenced by the fact that I literally ration them when I make them so that they don't disappear in one meal. We're trying to meal prep here, kids.
If you don't have coconut sugar on hand (it seriously tastes amazing), you can sub brown sugar. It won't be quite as healthy, but will definitely be just as delicious.
I know, I know. You don't bake popcorn, you cook it on the stovetop. But are we really going to quibble over details at a time like this? Not to mention, it's gluten free, dairy free, egg free, nut free…. you get my gist. Unless there's someone with a corn allergy around, this can feed the masses.
This Chai Kettle Corn the perfect snack to have on hand. It's lightly sweet, and spicy, and aromatic, and will keep for days. Plus you have to wash like, two dishes after you're done. Maybe three if you're all cavalier with those measuring spoons.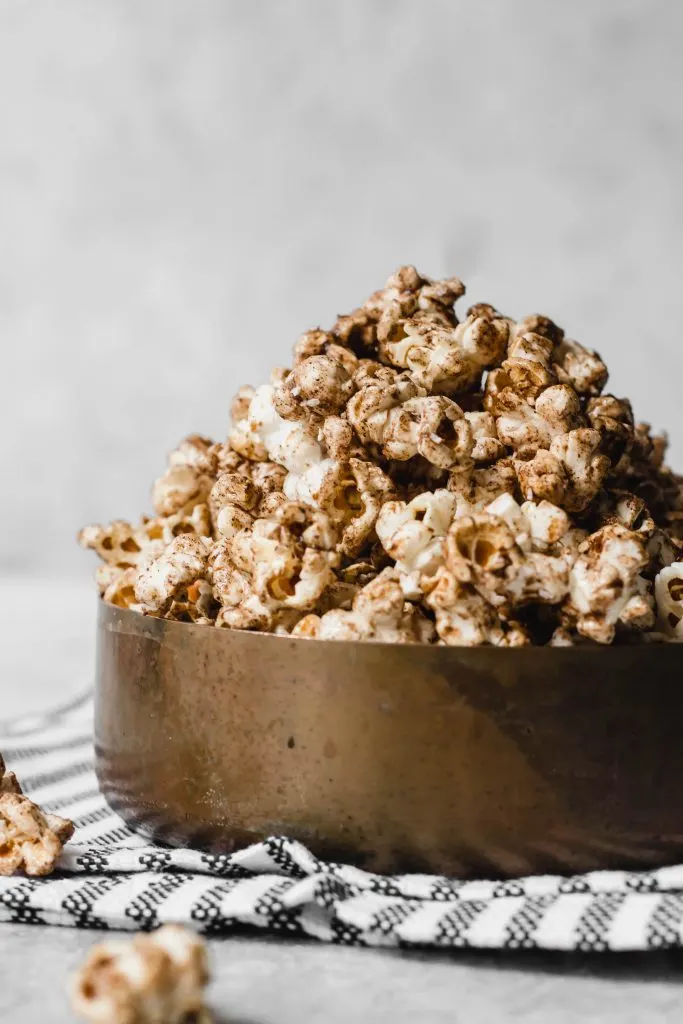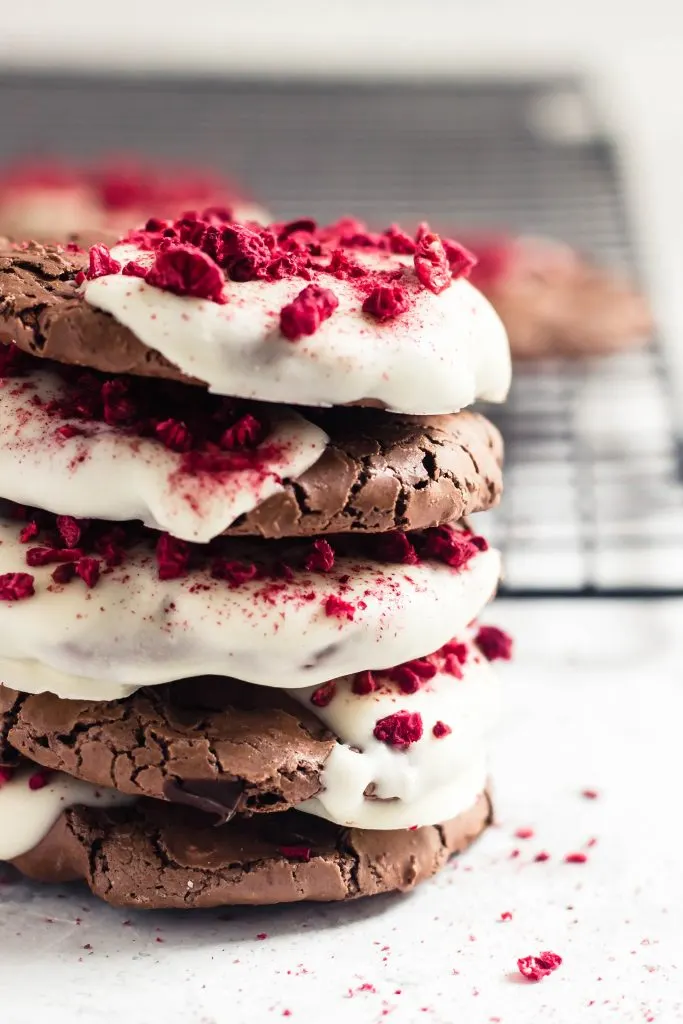 These flourless chocolate cookies are gluten free. And like, five ingredients. You can totally skip the white chocolate and freeze dried raspberries for a rich, chocolatey cookie. They're one of the fastest cookies you'll ever make (perfect for commercial breaks or a quick diversion between Netflix episodes.) and are seriously so, so good.
And since we're all in waste not/want not mode, why not make ice cream with the egg yolks that you'll have left after making the cookies?
I know it's not Christmas time, but honestly any cookie cutter or no cookie cutter will do nicely.
Seriously. These cookies are SO GOOD. The perfect balance of bite and chewiness. Gooey puddles and layers of chocolate. If you're looking for a classic for your quarantine baking, look no further because these are pretty much perfection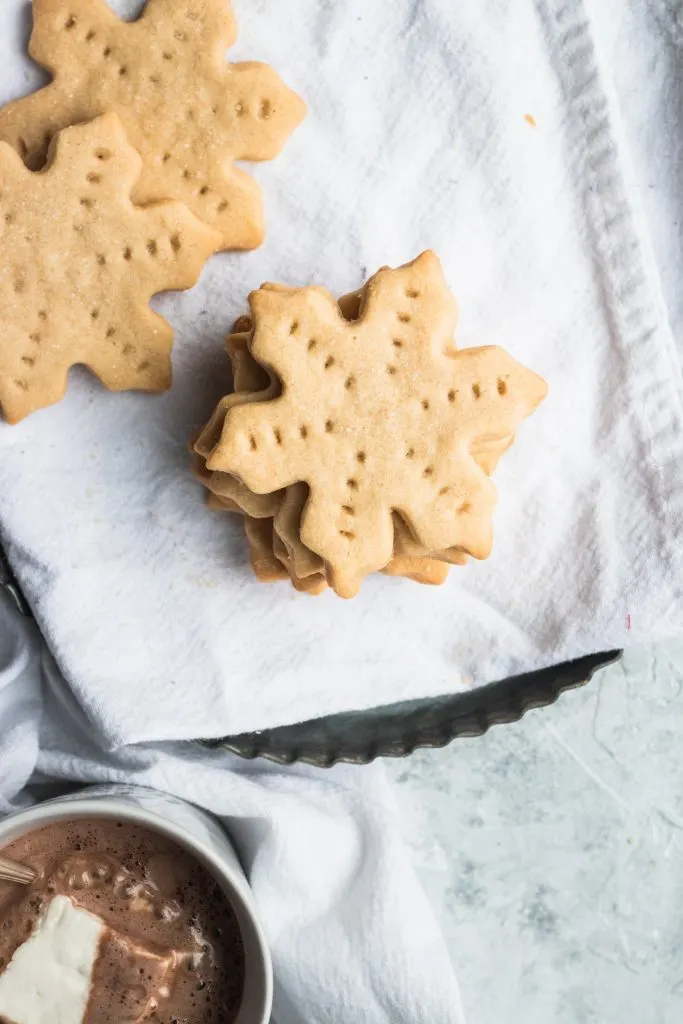 Drop a comment below and let me know which of these easy things to bake looks the best to you! And make sure to let me know if you do try one. You can comment here, or share a picture on social media using the hashtag #goodthingsbakingco.
Happy easy baking!