Have you ever thought "What else can I bake with sourdough starter? Besides beautiful loaves of bread, this list is full of ideas for creative ways to use your starter! Keep scrolling for a whole lot of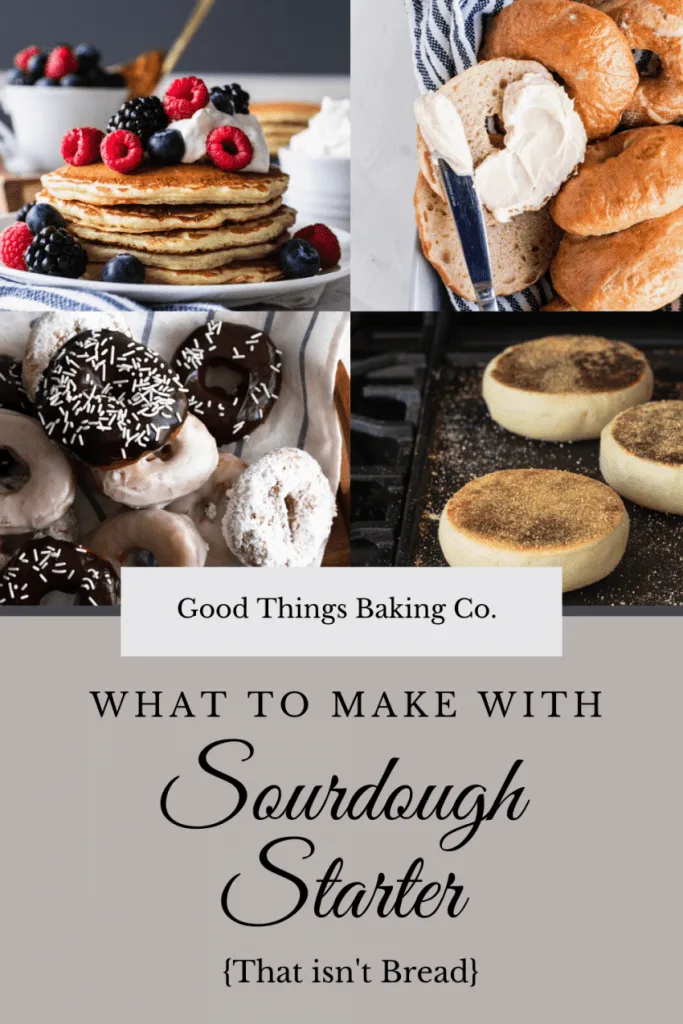 In recent years, sourdough baking has trended definitely up. It seems like starter pets are the new lap dogs, except you get bread out of the deal instead of a hair on your pants. I'm not kidding–just ask a sourdough baker what their starter's name is. They won't even bat an eye when they tell you. And while I'm all about that good, crusty artisan sourdough loaf, (wo)man cannot live by bread alone. By which I mean, of course, you need to put that starter (and your discard) to good use.
So I've compiled a list of things to make with your sourdough starter. It includes donuts! and pizza! and so much carby goodness made even better by the tangy flavor of sourdough. Some of the recipes are mine, some are from other blogs and websites. All of them are very, very good, and will make you love that bubbly, yeasty little pet in a jar even more than you already do. And mine is named Lawrence, just in case you were wondering. Because the cheesecloth over the top makes him look like Peter O'Toole in Lawrence of Arabia.