Looking for a creative, out-of-the-box dessert for this Thanksgiving that doesn't involve pie crust? Or maybe you need a good option for Friendsgiving or a fall party. Look no further than this list! It's full of cheescakes, bars, cookies, cakes, donuts, and… I think you get the idea.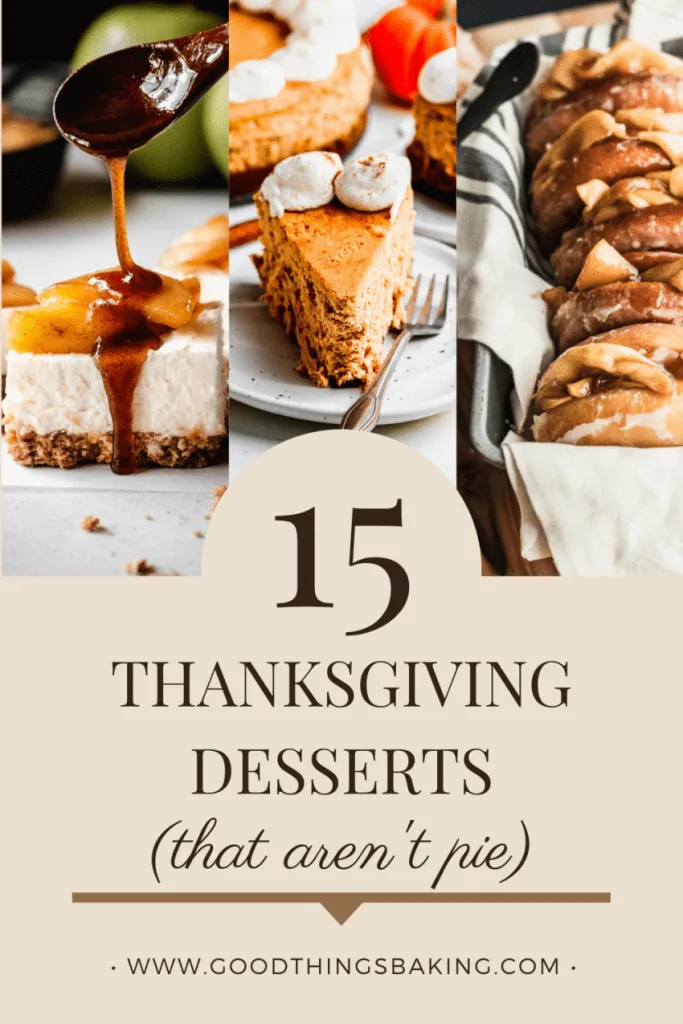 Food traditions can be comforting and enjoyable. But sometimes, you want a Thanksgiving dessert that's a bit more…unique. A little bit new and exciting. Here's a list of Thanksgiving Desserts (that aren't pie) to add a bit of flair to this year's post-turkey dessert spread.
These Butter Pecan Biscotti would be the PERFECT accompaniment for an after-dinner cup of coffee or tea. The recipe is from King Arthur Baking.