Tender, fluffy, classic white cupcakes are topped with a flavorful brown butter frosting, then any fruit of your choice.
You know how food writers throughout the entire internet and in every cookbook ever will tell you that their version is the best take on whatever recipe is at hand? Well, I'm not going to do that.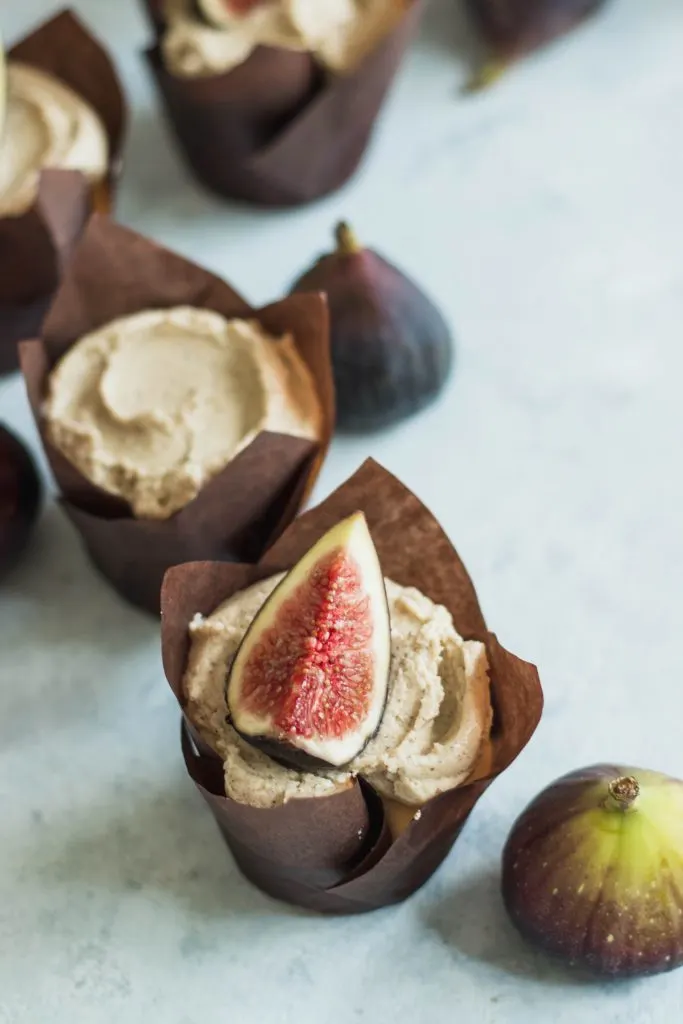 Last summer, a friend shared some thoughts on Instagram about how "better is the enemy of good." And while humans are always striving for perfection, or at least to become better, along the way it's easy to lose an appreciation for good things. And if you couldn't tell from the name of this site, I'm all about celebrating the good things.
I get it. Bettering yourself, the lives of those you love, and the world is an admirable and beautiful aspiration. It's a driving motivator for pretty much ever person on the planet, and because of that drive the world has made so many incredible advancements.
But I feel that somewhere along the way, the stress and strain of becoming better can make us lose an appreciation for the good that's already so present in our lives. The simple things, the beautiful things, the moments that would take our breath away if we let them. Soft baby skin, the power of a thunder storm followed by a glorious rainbow, or simple, unfussy food shared with people we love.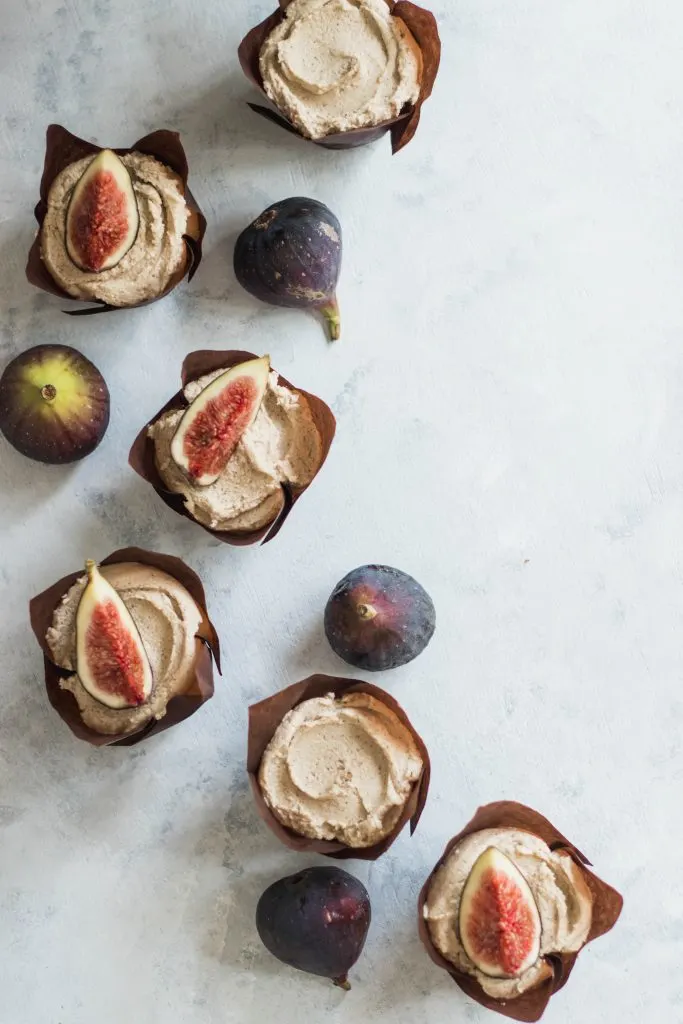 So with all that said, I'm going to tell you that these classic white cupcakes are…good. Maybe not the best the internet has to offer (though I think they are pretty darn amazing). Not the kind of recipe that will change your life (I mean, unless you've never had white cake before, in which case I'm sorry). They are good, in the simple, wholesome way that will leave you entirely satisfied and appreciating the good things life has to offer, which are many.
Tips for Making this White Cupcake Recipe
You can make these with a stand mixer or hand mixer. Personally, I use my stand mixer, but it's up to you! I don't recommend doing it by hand, since getting the butter mixed in to the flour mixture can be hard without a machine to help.
Because white cupcakes are supposed to be, you know, white, the recipe calls for just egg whites. But if you're running short you can substitute 1 egg + 1 egg white for the 3 egg whites.
Almond extract may seem like a strange addition, but it really gives a lovely flavor boost. It won't make you wonder if there are almonds in the cupcakes, but rather just makes them a little more rounded.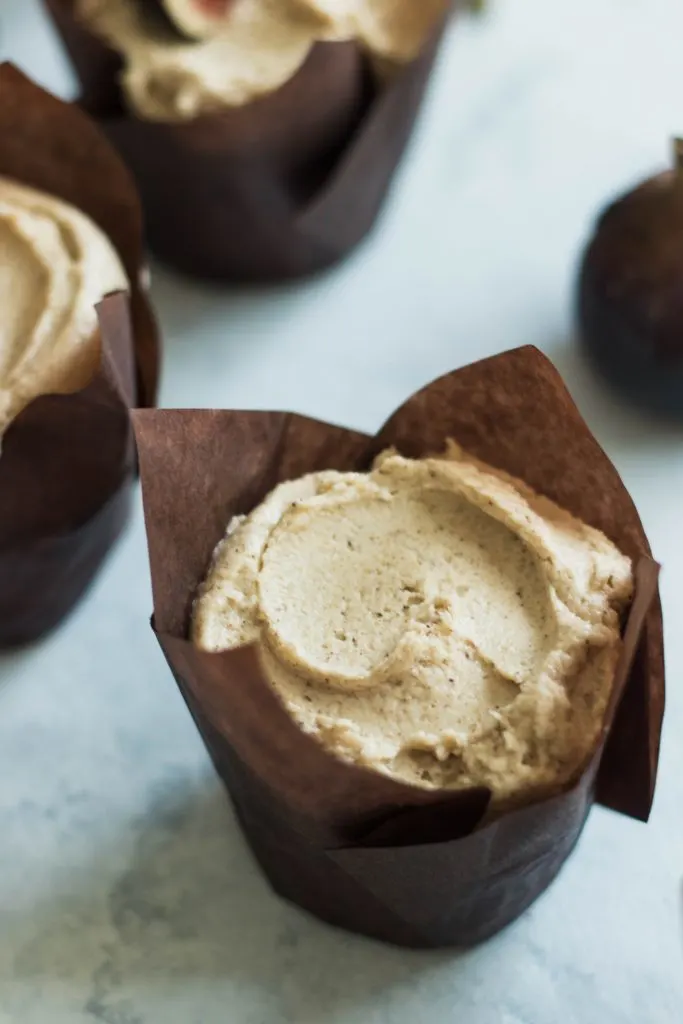 How to Brown Butter
Browned butter makes everything taste better, for real. All you have to do is cook butter down to evaporate the liquids and toast the milk solids that are in the butter. It lends a nutty, deep flavor to your recipes and is all around a good idea.
All you have to do is cook butter in a pan. For real! It's not at all hard. All you're doing is cooking off the
Use a heavy bottomed pot (stop snickering) will help the butter melt and brown without burning.
Swirl and stir the butter frequently as it's cooking to prevent the milk solids from sticking and burning.
As it begins to melt and cook, the butter will pop and sputter. Once it gets quiet, you know it's ready! Pour it into a bowl to cool.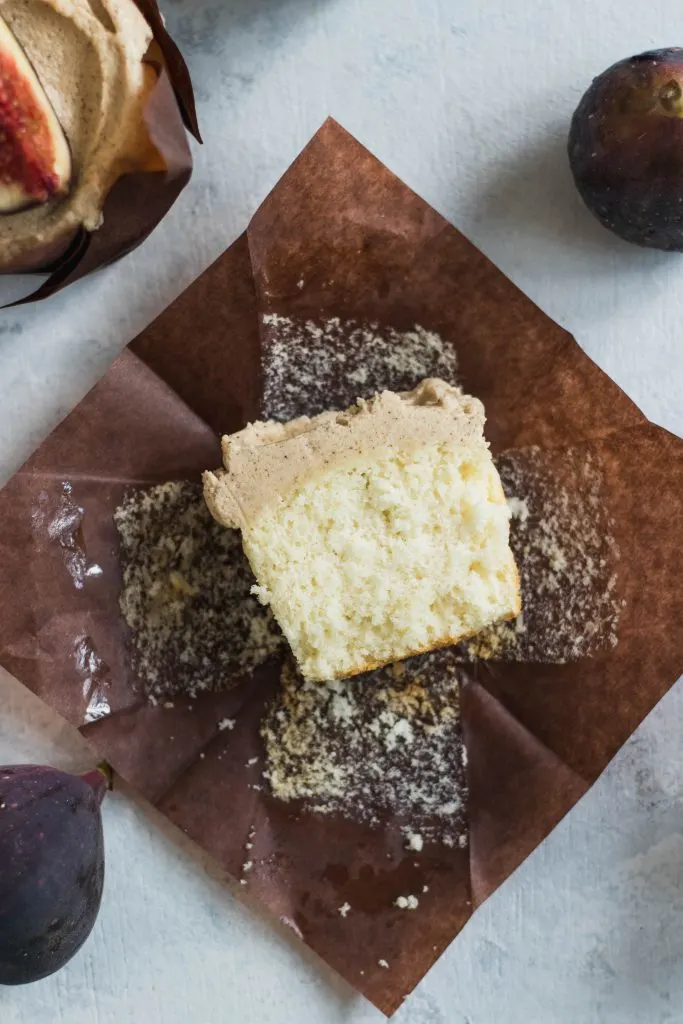 Print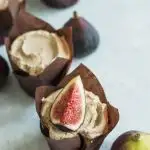 White Cupcakes with Brown Butter Frosting
---
Author:

Total Time:

50 minutes

Yield:

12

cupcakes

1

x
Description
Tender, fluffy white cupcakes are topped with a flavorful brown butter frosting, then any fruit of your choice.
---
White Cupcakes
1 1/2 cups

all-purpose flour

1/4 cup

cornstarch

3/4 cup

white sugar

1 1/2 tsp

. baking powder

1/2 tsp

. salt

6 Tbsp

. butter

3

egg whites

1/2 cup

milk

1 tsp

. vanilla

1/2 tsp

. almond extract
Browned Butter Frosting
1/2 cup

(

1

stick) of butter

1/4 cup

brown sugar

2

–

2 1/2

cups powdered sugar

1/4 cup

of milk

1 tsp

. vanilla extract
---
Instructions
To make the cupcakes:
Preheat the oven to 350° and line 12 muffin cups with paper liners.
In the bowl of a stand mixer, combine all of the dry ingredients. Add the butter and, using the whisk attachment, beat until the mixture resembles soft sand and there are no large chunks of butter left. If the butter is very soft, the mixture may become a paste, which is fine.
Add the egg whites one at a time, and beat well after each addition. With the mixer running on low, slowly add in the milk and extracts until well incorporated. Scrape the bowl with a rubber spatula, then beat the batter for 2 minutes on medium speed.
Divide the batter between the 12 muffin tins, then bake for 18-20 minutes, or until the tops spring back when you tap them gently. Remove them and let cool completely before frosting.
To make the frosting:
Place the stick of butter in a pan and melt and heat over medium heat until it has browned, swirling the pan or stirring occasionally to keep it from burning. As soon as it is a medium brown and smells slightly nutty, remove it from the heat and pour into a clean bowl. Refrigerate it for a couple of hours or until set, then using a hand mixer, beat in the brown sugar for 2-3 minutes or until it has become a little bit fluffy. Add in the powdered sugar a half cup at a time, alternating with a tablespoon of the milk. After you want a stiffer consistency after adding 2 cups of the powdered sugar, add in a little more at a time until a spreadable consistency is achieved. Mix in the vanilla extract.
Spread about 3 tablespoons of the frosting on each cupcake, and top with fruit of your choice.
Prep Time:

30 minutes

Cook Time:

20 minutes

Category:

Cakes

Method:

Baking

Cuisine:

American